<![CDATA[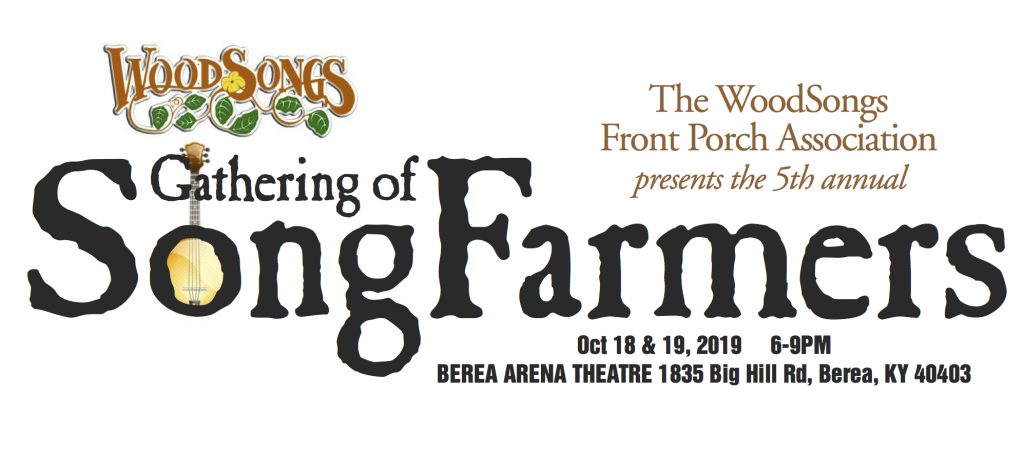 The 2019 NATIONAL GATHERING of SONGFARMERS is supported by:

October 18 & 19, 2019
On the campus of Berea College, Berea KY
The 2019 Gathering of SongFarmers is for all front porch Musicians, Writers, Poets, Painters, Artists, Song Farmers, Fans, Families and Pickers. Become a member, support the growing community of front porch musicians, the education program … and get two free tickets. It will be held at the BEREA ARENA THEATRE at the edge of the historic Berea College Forest, Berea KY

_
See the FRIDAY OCT 18 schedule click here
See the SATURDAY OCT 19 schedule click here
_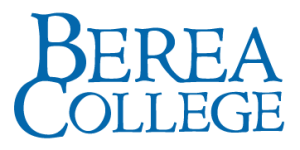 The 2019 GATHERING of SONGFARMERS is our yearly festival and conference for WFPA members, who get TWO FREE TICKETS to attend BOTH days. Imagine an international gathering of musicians, artists, writers, poets, families and fans in a rustic autumn setting setting to share their music, stories, experiences and wisdom. Workshops, lectures, front porch stages, music lessons and a big Saturday evening concert will be part of the two day Gathering. So many wonderful things are happening in our SongFarmers community. As it grows and flourishes, the direction we take become even more important.
_
NOTE: Your valid WFPA MEMBERSHIP CARD is your "tickets" to the Gathering. Bring it with you for your two FREE passes for BOTH days!
_
2019 National Gathering of SongFarmers will be Oct 18 and 19 in historic Berea Kentucky, right off interstate 75 about 45 minutes south of Lexington. Our focus will be on helping, nurturing and developing our SongFarmers chapters … everything from song selection, marketing and inviting folks to attend, how to work with hometown sponsors for events and more. It will also have a LOT more song circles and workshops.
Each SongFarmers member of the WFPA will get TWO FREE TICKETS to the Gathering. Since it is a smaller venue we can only accept the first 300 requests total so PLEASE REGISTER EARLY by
making sure your MEMBERSHIP is current through October 2019
send us confirmation that you are attending to WFPA@WoodSongs.com
There are plenty of affordable hotels in the Berea and Richmond area, plus camping opportunities. Updated information should be online at SongFarmers.org by the time you get this letter. We are here to help you! Never hesitate to contact Perry Brake (jpbrake5@gmail.com) or Penny Lane Diersing (atripwithpennylane@gmail.com) if we can be of any help.
_
SEE THE 2019 POSTER CLICK HERE
NON-MEMBERS can come to the FREE evening concerts
_
What to Bring to the Gathering:
a) your MEMBERSHIP CARD
b) your INSTRUMENTS (everybody gets to play!)
c) a blanket or LAWN CHAIR
d) some CASH for meals onsite.
_
VE

NUE Loca

tion:

BEREA ARENA THEATRE 1835 Big Hill Rd, Berea, KY 40403
_
FREE Public Concert:



BEREA ARENA THEATRE 6-9PM both Friday and Saturday evening! bring a lawn chair or a blanket. CLICK HERE for the POSTER PDF

_
Historic BOONE TAVERN Hotel:



Reserve a room early at the historic BOONE TAVERN, just 5 minutes from the SongFarmers venue:
BOONE TAVERN Reservations (ask for the WoodSongs/SongFarmers rooms)
100 Main Street North, Berea, KY 40403 Phone: (800) 366-9358
All active members of the WFPA will get TWO FREE tickets for BOTH days of the music conference, full of song circles, work shops, lectures, song circle, song circles and more song circles. Friday and Saturday evening will feature a big public event … a concert by our SongFarmer members!
Other Hotels in Berea
Fairfield Inn & Suites 227 Paint Lick Rd, Berea KY 40403 … 859-985-8191 … 10-ROOM BLOCK AVAILABLE FOR SONGFARMERS $109 per night, call and ask for "SongFarmers"

Red Roof Inn & Suites 330 Walnut Creek DR, Berea KY 40403 859-228-0340 … 10-ROOM BLOCK AVAILABLE FOR SONGFARMERS $69 per night, call and ask for "SongFarmers"
Holday Inn  Richmond (15 minutes from Berea) 1990 Colby Taylor Dr, Richmond, KY 40475 … (859) 624-4055 … 10-ROOM BLOCK AVAILABLE FOR SONGFARMERS $117 per night, call and ask for "SongFarmers"
Knights Inn 715 Chestnut St, Berea KY 40403 … 859-986-2384
Holiday Motel 100 Jane St, Berea KY 40403 859-986-9311
Americas Best Value Inn  196 Prince Royal Dr, Berea KY 40403 859-985-8000 … $69.99 per night
Holiday Inn Express 219 Paint Lick Rd, Berea KY 40403 859-985-5500 … $115 per night only Oct 13
Econo Lodge 254 Paint Lick Rd, Berea KY 40403 859-986-9323 … $80.50 per night
Motel 6 KY 1029 Cooper Dr, Berea KY 40403 859-986-7373 … $64 per night
Quality Inn 365 Peggy Flats Rd, Berea KY 40403 859-986-9627
_
CAMPING
OH! Kentucky RV Park & Campground
http://www.ohkentuckyrvpark.com/414336691
(859) 986-1150
562 Paint Lick Rd.
Berea, Ky 40403
From I-75 take exit #76 turn left if you are headed northbound or turn right if you are headed southbound. We are 1/4 mile on the right.
Daily Rates
Water and electric $27.00
Full hook up 30 amp $29.00
Full hook up 50 amp $32.00
Call for monthly rates (859) 986-1150
• All rates above are DAILY RATES based on 2 adults and does not include tax.
• There is a $3.00 charge per extra adult (13 & up) per night. Children 12 & younger are $1.50.
• If arriving after hours please check board next to front door for available sites.
• A deposit equal to one nights stay is required to hold a reservation.
• Cancellation Policy: All cancellations require 48 hours notice for full refund.
• Monthly sites are limited and a request form must be completed before approval.
Walnut Meadow RV Park
https://walnutmeadowrvpark.com
(859) 986-6180
711 Paint Lick Rd
Berea, KY 40403
Base rate $30.00 per night.
$5.00 Discount for Military, First Responders, AAA and Good Sam.
3.00 additional for sewer if available. $3.00 additional for 50 amp. $3.00 additional for Cable TV (available on some sites)
Amenities
• Large Pull Thru Sites
• 50/30/20 Electrical service
• Sites With Sewer Hookups
• WiFi
• Dump Station
HomeGrown HideAways
http://www.homegrownhideaways.org
859-986-3478, but website says the easiest way to contact them is by email at
designbuild@homegrownhideaways.org
500 Floyd Branch Rd
Berea, KY 40403
All of their listing options are on AirB&B, different rates for each.
https://www.airbnb.com/users/17816051/listings
BECOME A MEMBER OF THE WFPA   click here
MEMBERS: REGISTER for your FREE TICKETS to the 2019 Gathering of SongFarmers by filling out this easy online form: click here

]]>