SONGFARMERS:
BECOME A MEMBER OF THE WFPA by SEPTEMBER 1 2017 ... support the WoodSongs CLASSROOM Projects, start a hometown SongFarmers Chapter … and get 5 FREE tickets to the Gathering! After Sept 1 it is TWO tickets per member  click here
_
_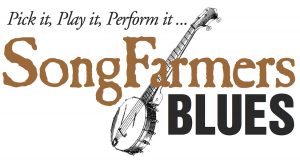 Learn the new song "SONGFARMER'S BLUES" click here
_
WoodSongs Front Porch Association
The WoodSongs Front Porch Association (WFPA) is an international association of front porch minded musicians, artists, and dreamers who seek wonderful opportunities to use their music to make their communities better.
Our mission statement: To gather the global community of front porch minded musicians and help them do good work, bring roots music education into schools free of charge, and enhance communities by redirecting the tremendous energies of local musicians. We call our members "SongFarmers."
A "SongFarmer" is any artist who uses their music to make their families, their hometowns, their careers better.
_
GO THE 2017 GATHERING PAGE:
PRINTABLE ONE-SHEET ABOUT ATTENDING THE 2017 GATHERING:
coming soon
_ 
SEE THE 2017 GATHERING PROGRAM SCHEDULE:
FRIDAY 5-9PM and SATURDAY  9-9PM
_
LIS

TE

N TO AN INTERVIEW
that aired in Australia about the WFPA, SongFarmers, our goals and what the Gathering will accomplish for independent artists and folk/bluegrass and roots musicians CLICK HERE
 _
JOIN the WoodSongs Front Porch Association today
(only $25 per year, $20 for current WoodSongs Partners). Your membership supports our massive education effort to bring roots music into classrooms, free to teachers and home school families … members get FIVE FREE tickets to both days of the The WFPA Gathering this September.
_
Start a hometown SongFarmers Music Club: click here •
_
• Use WOODSONGS CLASSROOM Projects: click here•
• Join the SongFarmers-L Global list serve: click here


QUESTIONS? Email WFPA@woodsongs.com, or CALL 859-255-5700 M-F 10-5PM EDT_