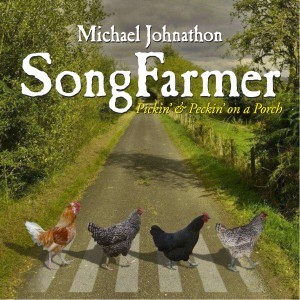 Yes it's true … the album was completely recorded on an iPhone. An iPhone 6-plus, actually. As far as we know, this is the first national album release to be recorded this way. It's an acoustic album recorded with the new Martin 0000-28s guitar and long neck VEGA Banjo.
"I wanted to re-create the feel of an early folk recording using 21st century technology," says folksinger Michael Johnathon from his log cabin home in Kentucky. The album is actually a tribute to the vanishing community of audio and recording engineers. MJ could have recorded upwards of 32 tracks per song, but kept the album simple to make a statement … technology is replacing the artists that make great art.
HEAR a recent radio interview about the SongFarmer CD recording process and purpose: click here KUAF FM
_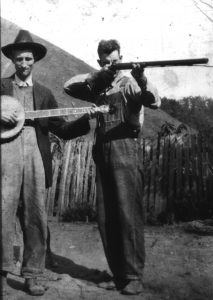 ORDER a copy for only $10 total (for USA only, FREE SHIPPING included). To order with a credit card call 859-255-5700, email a PayPal payment to radio@woodsongs.com, use the easy PayPal button on this page or mail a check payable to WFPA PO Box 200 Lexington, KY 40588
Watch the live performance of the song GUN

HEAR the ALBUM CUT of the song GUN  "That ain't the piece that causes Peace, don't point that gun …"
Click the image below to hear the Appalachian story song PAMPER CREEK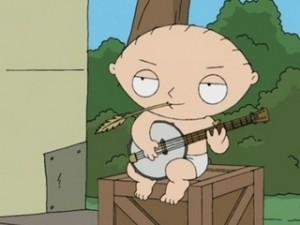 The SongFarmer album, released to 1,400 folk, bluegrass, Americana and roots music DJs in 28 countries, is recorded to introduce the work and mission of the WoodSongs Front Porch Association and it's musical members, called "SongFarmers."
To see the FULL JACKET ART click here
To see the extended PRESS RELEASE click here
LISTEN

TO A SONG SAMPLE:
click the title below. Come back every couple days to hear a new song:
GUN: guitar and vocal. It is a sadly violent time in society these days.
AUTUMN SONG: banjo/vocal … poetic and pretty tune played on a Vega long neck banjo. You can hear the ambient sounds of the studio cabin in the woods within the recording.
HIPPY LUV: oh come on … we are all hippies deep down 🙂
SUNRISE: we live in a volatile atmosphere, it seems like the whole world is just plain old angry, "There's Something Wrong with this World" … but better times are ahead.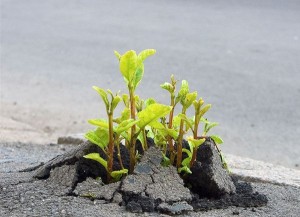 "The Earth laughs in Flowers" – Ralph Waldo Emerson
I'm not convinced that Emerson was simply talking about how pretty flowers grow in the soil. I think he could have been implying a much deeper meaning … that no matter what man does to the Earth, no matter how destructive our actions … the Earth "laughs" at us in that it will always recover in spite of what we do.
All the Earth needs to heal is for people to simply leave it alone.
Like the Earth, often artists laugh in music. No matter what happens … good or bad … someone somewhere will come up with a song about it. In our world, music has gone through great upheavals. Record stores are gone, record labels are pretty much gone, and venues are closing everywhere. But the music and the songs continue. In that spirit I wanted the SongFarmer album be raw, simple and unique in that it was completely recorded on an iPhone. Yes the music world is changing … but laugh we shall with music.
The WFPA mission statement is: To gather the global community of front porch minded musicians and help them do good work, bring roots music education into schools free of charge, and enhance communities by redirecting the tremendous energies of local musicians … join us at SongFarmers.org

Spend a beautiful autumn weekend and enjoy our FRONT PORCH community of concerts, workshops, singing and friendship. CLICK THE MEMBER BUTTON for easy online registration for WFPA membership plus get your FREE TICKETS to The Gathering. Or call us, 859-255-5700
Sign up for the FREE SongFarmers-L international list serve and be part of the front porch conversation. Discuss art, dreams, writing, community building, music, instruments, songs, touring, projects, … bluegrass, folk, old time, blues and more all welcome. Sign up at SongFarmers.org JOIN the WFPA and become a SongFarmer Join the WFPA today (only $25 membership fee per year for families and bands up to five people) Visit SongFarmers.org for details or call 859-255-5700. Step off the treadmill and back onto the Front Porch, join the WFPA and learn to become a Song Farmer and help restore the simple love of music back into your hometown, schools … and on front porches around the world.