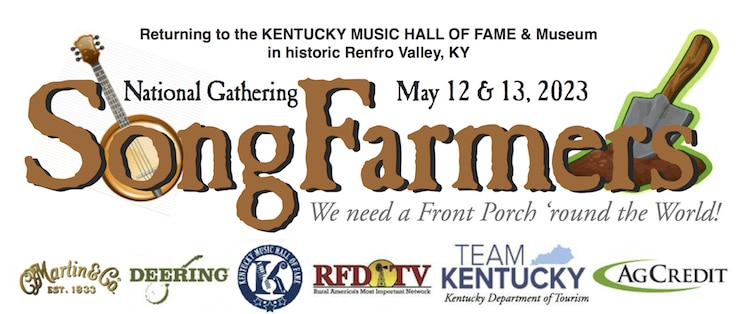 It's a Front Porch Picking Party all weekend!
The next National Gathering of SongFarmers will be Friday and Saturday, May 12 & 13, 2023 in the historic Kentucky Music Hall of Fame & Museum (KMHF) estate in Renfro Valley, KY. ADDRESS: This is north of Knoxville TN and south of Lexington, KY on Interstate 75, 2590 Richmond Street Mt. Vernon, KY 40456 (Exit 62 off Interstate 75 in Renfro Valley, KY)
REGISTER TO ATTEND and get your FREE WFPA TICKETS CLICK HERE
__________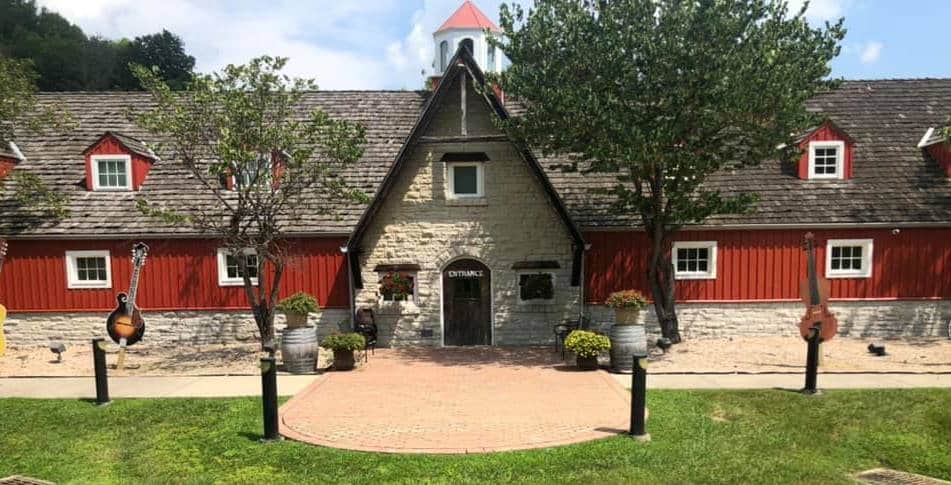 To become a WFPA member (just $25 a year which supports our music education program) and get your TWO FREE TICKETS to the 2023 Gathering of SongFarmers click here
SEE THE COMFORT KITCHEN MENU click here
WORKSHOP IDEAS: email your suggestions wfpa@woodsongs.com
HOTELS and KOA Camping: at Renfro Valley DOWNLOAD THE PDF click here
HOTEL BLOCK DISCOUNT: we have reserved several rooms at a discount for SongFarmers attending May 12 and 13. Folks need to reserve their rooms ASAP, using SONGFARMERS as the name for the discount.
Baymont Inn 2090 Richmond St, Mt Vernon, KY 40456 Phone: (606) 256-8600
Rodeway Inn 1375 Richmond St, Mt Vernon, KY 40456 Phone: (606) 256-4671