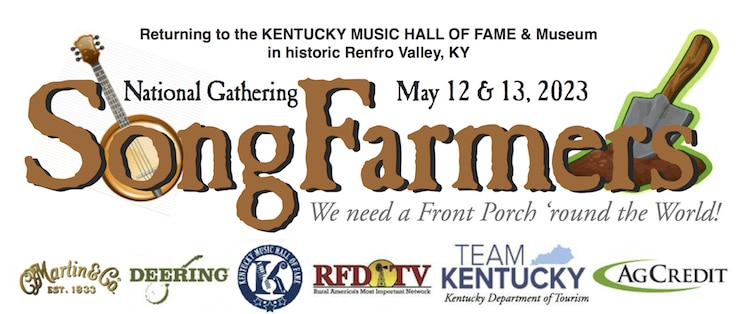 RAIN or SHINE!
It's a Front Porch Picking Party all weekend! All current WFPA/SongFarmers and WoodSongs Partners attend both days FREE. The venue is an INSIDE FACILITY as part of the Museum, so there is plenty of performing space, a stage area and all the historic music displays. Don't worry if it's raining, dress relaxed and comfortable!
The National Gathering of SongFarmers will be Friday and Saturday, May 12 & 13, 2023 in the historic Kentucky Music Hall of Fame & Museum (KMHF) estate in Renfro Valley, KY. ADDRESS: This is north of Knoxville TN and south of Lexington, KY on Interstate 75, 2590 Richmond Street Mt. Vernon, KY 40456 (Exit 62 off Interstate 75 in Renfro Valley, KY)
REGISTER TO ATTEND for your FREE WFPA/SONGFARMERS and WOODSONGS TICKETS CLICK HERE
SEE THE PROGRAM CLICK HERE
HERE IS THE WEEKEND plans
All WFPA/SONGFARMERS get TWO FREE TICKETS to BOTH days and can perform at the open public concert each evening, just bring your current WFPA memership card. It is helpful if you can register in advance.
All WOODSONGS PARTNERS can attend the entire event both days, enjoy the music, song circles, jams and workshops FREE. Just bring your current WS Partner card. It is helpful if you can register in advance.
NOT A MEMBER OR PARTNER? No problem, tickets are $20 per person per day or become a member at the welcome table. Bring you instrument, your voice and your songs and have a front porch picking time with SongFarmers.
Friday May 12 2-5PM check-in
2PM SLOW JAMS all day hosted by PERRY & DIANA BRAKE _ A
2PM BLUEGRASS JAMS all day hosted by SKIP JOHNS, RAYMOND McLAIN, DAXON LEWIS _ C
4PM Shape Note Singing (led by RON PEN with RUTH McLAIN) A
5PM TOWN HALL Welcome to the Group with KARI ESTRIN _A
6PM Picnic & FREE Public Concert FOOD TRUCK _ A
(SONGFARMERS sign up for a performance slot at the Welcome desk when you arrive)
__________
Saturday May 13
9AM Coffee & Community _C tent
10AM SLOW JAMS ALL DAY hosted by PERRY & DIANA BRAKE _ A
The inside stage – great for beginners and listeners
10AM BLUEGRASS JAMS ALL DAY hosted by SKIP JOHNS, RAYMOND McLAIN _ C
The Tent – Banjo pickers, guitar slingers, fast songs and funt\
10AM Start a SF Chapter LINDA JOHNS, DAVID SIPSY, BRYAN KLAUSING _ A room 1
It is easy and fun to start a hometown chapter, learn how
10AM Banjo Styles Workshop RIK PALIERI & RAYMOND McLAIN A room 2 Two differnet and fun styles of banjo picking
11AM Group Singing RON PEN, RIK PALIERI and RICK NESTLER A room 1
You may not pick, but you can sing. Here are the songs to sing to
11AM Songwriting Workshop BILL HUDSON, DAN & FAITH SENIE _ A room 2
Express your heart and spirit in your own songs
12 N Lunch break _C tent and Food Truck
1PM Beginning Mandolin Workshop RUTH McLAIN, FAITH SENIE A room 1 A little instrument with a huge sound
1PM Fiddle Workshop RON PEN, RAYMOND McLAIN_A room 2 Two master fiddlers demonstrate this beautiful instrument
2PM Building a Front Porch Around the World MICHAEL JOHNATHON _A INSIDE STAGE Why the SONGFARMERS COMMUNITY was created
3PM Songs of SongFarmers PERRY & DIANA BRAKE, TANA REEVES _A INSIDE STAGE What are good, easy songs to play at a SongFarmers Gathering?
3PM  Guitar Workshop BILL HUDSON, BRYAN KLAUSING _A room 2 Picking, strumming and singing with your guitar
4PM The Joy of Upright Bass WorkShop RUTH McLAIN _A room 1 Learn the Joy of Upright Bass from one of the best
4PM SongFarmers and WOODSONGS KIDS Michael Johnathon _A room 2 Kids belong on America's Front Porch, the greatest stage in the world 5
PM Picnic & FREE Public Concert FOOD TRUCK
(SongFarmers sign up for a performance slot at the Welcome desk when you arrive)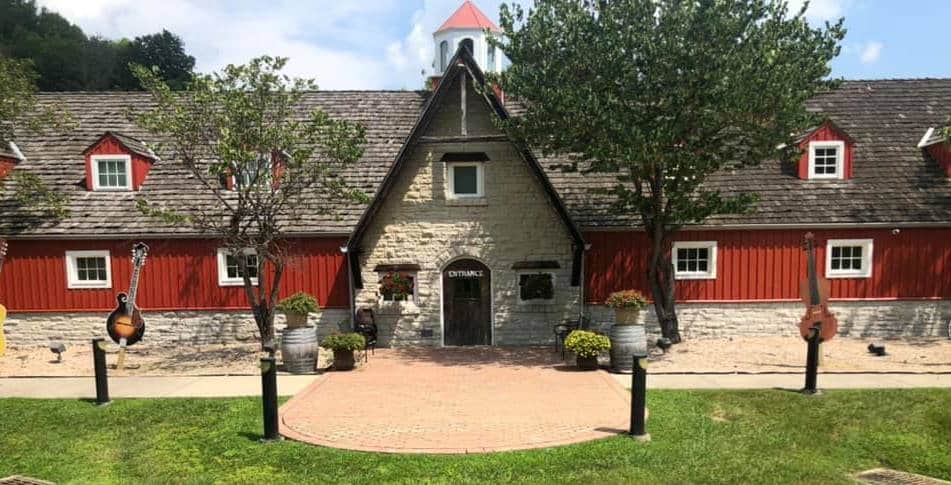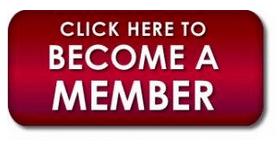 BECOME A WFPA/SONGFARMER (just $25 a year which supports our music education program) and get your TWO FREE TICKETS for BOTH DAYS to the 2023 Gathering of SongFarmers click here
SEE THE COMFORT KITCHEN FOOD TRUCK MENU click here
WORKSHOP IDEAS: email your suggestions wfpa@woodsongs.com
HOTELS and KOA Camping: at Renfro Valley DOWNLOAD THE PDF click here
HOTEL BLOCK DISCOUNT: we have reserved several rooms at a discount for SongFarmers attending May 12 and 13. Folks need to reserve their rooms ASAP, using SONGFARMERS as the name for the discount. ASK FOR WOODSONGS/SONGFARMERS DISCOUNT when calling
Baymont Inn (5 rooms left as of Apr 19) 2090 Richmond St, Mt Vernon, KY 40456 Phone: (606) 256-8600
Rodeway Inn (6 rooms left as of Apr 19) 1375 Richmond St, Mt Vernon, KY 40456 Phone: (606) 256-4621