The next National Gathering of SongFarmers will be Friday and Saturday, April 29 & 30, 2022 at the historic Kentucky Music Hall of Fame & Museum (KMHF) estate at Renfro Valley, KY. This is north of Knoxville TN and south of Lexington, KY right on Interstate 75 (2590 Richmond Street Mt. Vernon, KY 40456 Exit 62 off Interstate 75 in Renfro Valley)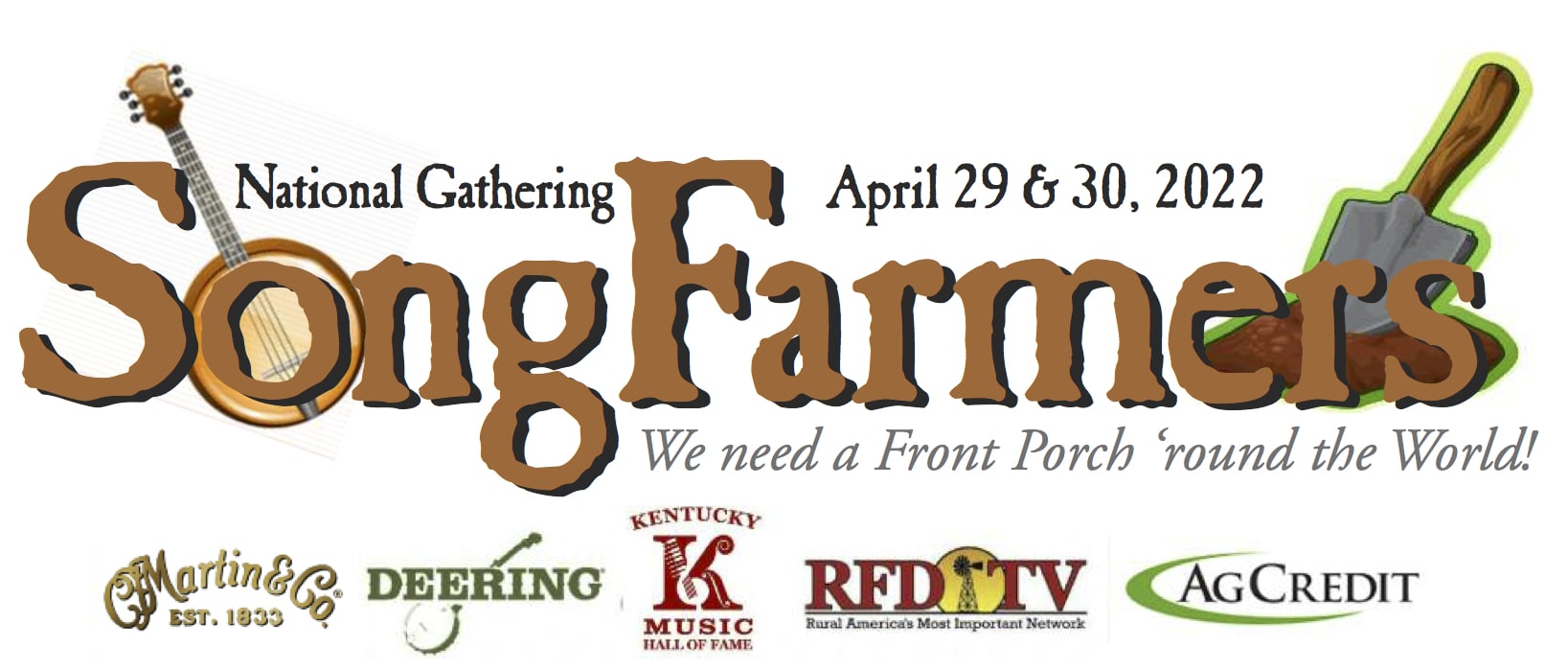 • All current WFPA Members will get TWO FREE TICKETS to attend the workshops, music jams, concerts, films and more. All you have to do is REGISTER to attend.
• Both nights will feature a FREE public concert for our SongFarmers members to perform at the grand outdoor amphitheater. While there, attendees can tour the incredible Hall of Fame and Museum and the amazing musical displays including the WoodSongs History exhibit.
• The estate is part of the grounds of the Renfro Valley Barn Dance, one time even bigger than the Grand Ole Opry. This is a beautiful rural setting and just perfect for the front porch spirit of our musical SongFarmers community.
__________
To become a WFPA member and get your TWO FREE TICKETS ($25 a year which supports our music education program) click here
To Register for the Gathering click here
To offer a workshop, email your suggestions click here
To see area Hotels and KOA Camping at Renfro Valley click here